Grace Zhang is a 17-year-old entrepreneur from Cincinnati, Ohio. She is the founder of Designs by Gracez, an online women's clothing boutique providing affordable, sustainable, and trendsetting styles. Their mission is to #usefashionforgood which is why they donate % of ALL profits to charities helping those in need.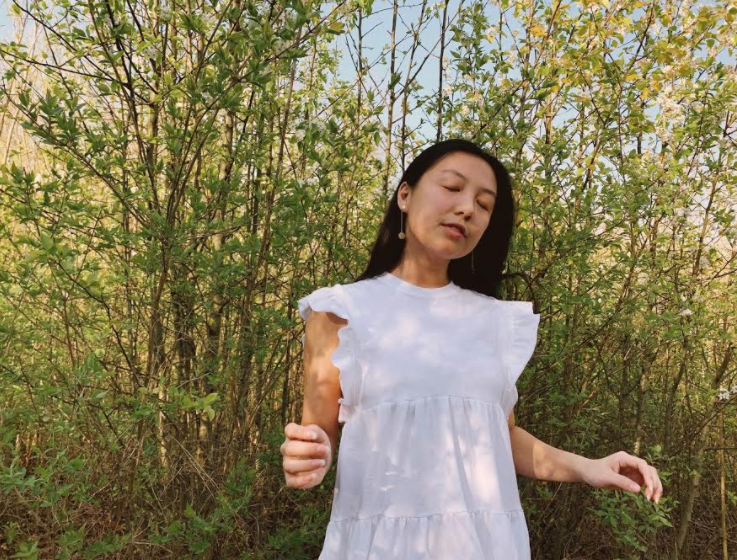 What inspired you to start your business?
There were two main driving factors:
I have always loved fashion but as I continue to learn more about the harmful effects of fast fashion, I wanted to find an alternative way to still promote trendsetting styles while being sustainable.
However, after some research, I couldn't find a sustainable/ethical brand that was within my price range as well as matching my style. Since I've always enjoyed sewing and upcycling, I decided to create designs by gracez as a solution to this issue I faced. At Designs by Gracez, all of the clothing is either upcycled, thrifted, handmade from remnant fabrics, or sustainably sourced.
At my school, I co-chair the Fashion for the Cure (ig: @sycamorefftc) committee where we annually plan a charity fashion show (along with several other fundraisers throughout the year) in support of a local nonprofit supporting kids with cancer, The Dragonfly Foundation. In the 2019-2020 school year, I initiated a butterfly sweatshirt fundraiser where I used my passion for fashion to pay it forward and eventually raised $2,000 in support of The Dragonfly Foundation. During this fundraiser, I gained a better understanding of the business administration aspect; as a result of this valuable learning experience and the positive feedback I received, I felt more confident in my endeavors to take the final leap and start my business. Additionally, this experience heavily influenced Design by Gracez's mission to #usefashionforgood and the reason why we donate % of ALL profits to charities helping those in need.
How did you fund your business?
I had some money saved up which covered my startup expenses.
Take us through the process of creating a clothing item from design to production
Honestly, since I either hand-make or upcycle a majority of the pieces available at designs by gracez, the process is unique to each item. However, I do have a few videos up on my Youtube Channel that features the behind the scenes process in upcycling a garment.
Where do you get your inspiration?
Typically, I enjoy exploring Pinterest for a general style aesthetic but most of the pieces I create/source for Designs by Gracez are modeled after my own personal style.
Why did you decide to create your own website instead of selling on another platform?
After researching multiple platforms, I believed creating my own website was the best fit for me and my vision for growing my brand.
How did you create your website?
Since I began my business in quarantine, I created my shop through the three-month Shopify trial and I've been using Shopify ever since.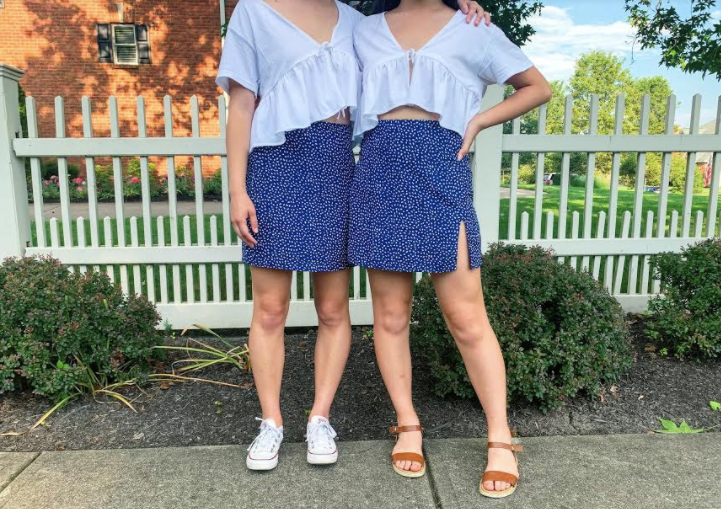 How do you ensure that your products are sustainably made?
Since I personally make most of the items, I always choose to craft the pieces from used clothing or remnant fabric, which is leftover scrap fabric that may otherwise be thrown away if not bought. Since the clothes are crafted from pre-existing fabrics, our products are not contributing additional waste to the fashion industry.
Of course, there's always room for improvement so I'm committed to continue learning more about circular fashion and sustainability.
How do you determine fair prices for your pieces?
Everything is under $50 to ensure affordability and accessibility. Since my materials are relatively low cost compared to brands that outsource all of the production, my prices primarily reflect the amount of hours I spend making the clothing as well as ensuring the profit margin is enough to cover other business expenses and charitable donations.
What advice do you have for teens who want to start their own clothing business?
Have a clear mission and vision in mind; when starting a business, focus on providing value to your customers and in a unique way only you could provide.
What are your passions, interests, and hobbies outside of running this business? Do you have any time management strategies that have helped you find balance?
Honestly, my business encompasses my two main passions: fashion and helping others. However, if I'm not working on something fashion or community service related, I'm probably out playing golf, having photoshoots with friends, making collages and/or baking. As for time management, I try to block out certain hours just to work on my business so that I don't let it consume all my time :)
What does the future look like for Designs By Gracez? What does the future look like for you?
Hmm, this is definitely a tougher question to answer with the future being more uncertain than ever right now. I'd say for Designs by Gracez, I'm excited to release my newest collection I've been working on and I'm hoping to adopt more eco-friendly packaging (just got to reach 100 orders to finish up using my current mailers!).
Long term wise, I hope to include a more diverse set of models as well as possibly feature some guest designers once quarantine is over.
On a more personal level, I'm currently preparing for my senior year but as we navigate our current ever-changing environment, I've decided to adopt a more go-with-the-flow attitude, so I'm excited to see what the future has in store.
What is your taste in music? Do you have any song recommendations for us?
Truthfully it's all over the place; I'm that kind of person who finds a song and/or album I like and then listen to it on repeat until it gets annoying and then I repeat the process with some new songs. Currently, I've been enjoying Taylor Swift's 'Speak Now' album, Alessia Cara's 'The Pains of Growing' album and Lauv's 'How I'm feeling' album.
Check out Designs by Gracez