Arya Tanksale, Allison Tran, Zige Wang, and Junha Yoo from Minnesota, USA, worked together to create Meiyu, a startup company that aims to help people leave a lighter footprint on the environment, starting with makeup removal. Our product provides a sustainable and cost-effective alternative to makeup wipes, all while inspiring a more environmentally friendly lifestyle.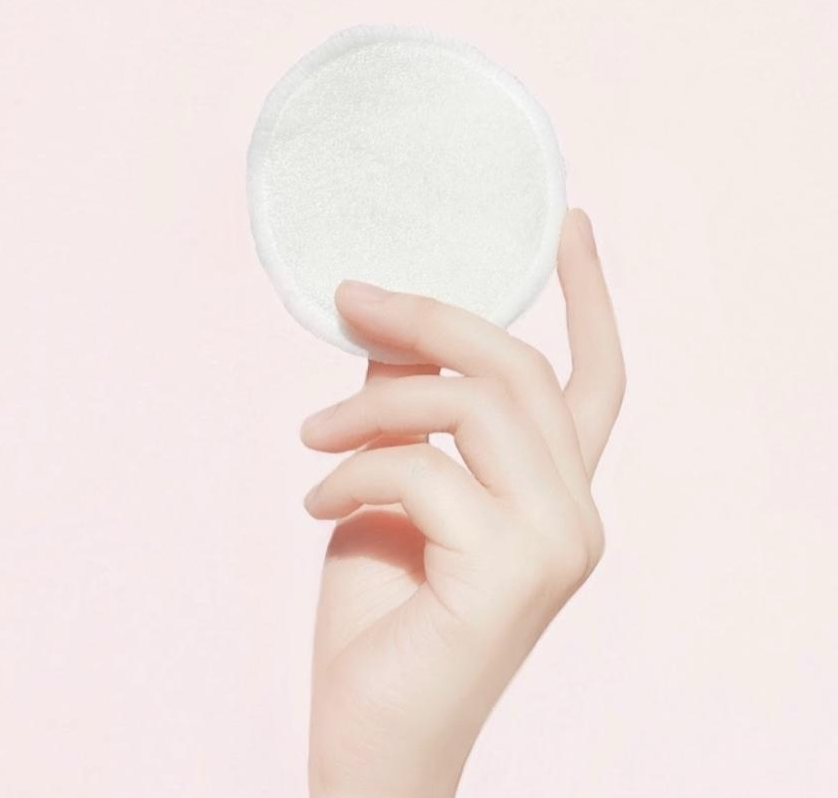 Was there a specific moment that sparked the creation of your product? What are the negative impacts of single use cotton rounds?
Our story started when one of our co-founders, Zige, who is a competitive figure skater, noticed the high level of waste created from makeup removal after her competitions. She had to use numerous makeup wipes every time she removed her makeup and this made her feel extremely wasteful. Seeing the substantial amount of waste generated by one person alone, we couldn't begin to imagine how much is produced around the world.
An estimated 20 million pounds of single-use wipes are disposed of every day in the U.S. (Hawaii Department of Health). Many of these wipes end up in landfills, and most of them are made out of non-biodegradable fibers, chemicals, and plastics that do not rapidly break down.
Furthermore, cotton is the most pesticide-doused crop on the planet, making it extremely toxic and long-lasting. The heavy chemicals and fragrances in disposable wipes can also irritate the skin. These chemicals are a danger to human health and to the landfills and water systems where they end up. Busy lives cause people to want more convenient options, causing our society to grow more dependent on cheap, unsustainable resources without recognizing the problems they pose to our planet. Seeing the negative impact right before our eyes, our team knew we had to implement change. Thus, Meiyu was created!
What did the design process for this product look like? What material did you choose to make it and why?
We explored various solutions and tested five different prototypes before settling on our current product. By conducting user-testing and interviews, we were able to distinguish the issues that people had with traditional makeup remover wipes and use that information to improve our own product. Many people complained about not being able to effectively remove eye makeup, or finding a product that provides enough exfoliation. Thus, we designed a product that resolves both of these issues by using bamboo fiber and natural velvet as its primary materials.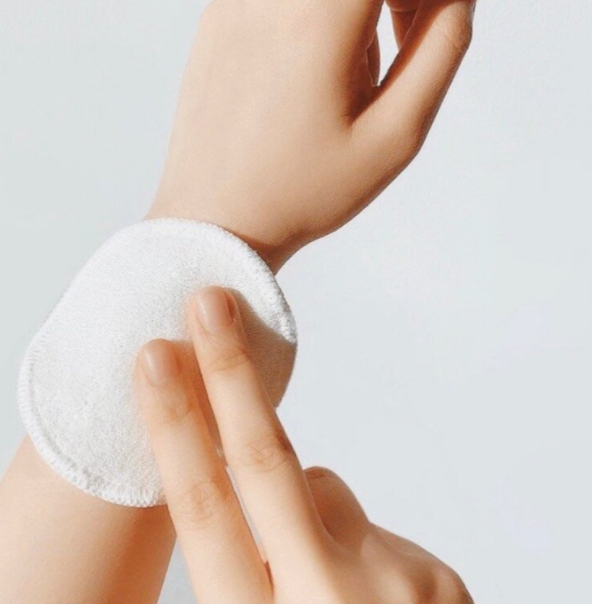 Meiyu Facial Rounds have a unique, dual-sided functionality; one side is made of ultra-soft velvet for removing makeup around sensitive areas like the eyes, and the other side is made of bamboo fiber that serves a gentle exfoliating purpose.
It is non-abrasive, hypoallergenic, and chemical-free, suitable for people with sensitive skin.
What organization or communication methods do you use in order to create the ideal team dynamic? What makes a good team member? What makes a good leader?
We had many obstacles regarding communication within our team due to different opinions. Even though we are a small team of four, we all have very strong opinions which can lead to headbutting and many arguments. But our experiences together has led us to work more closely as a team and taught us how to cooperate and work together by contributing our individual strengths. The most significant thing about building a good team is to be a team player. Entrepreneurship isn't just about professionalism and expertise, but about building positive relationships! You must have a great attitude and dedicate yourself to the success of the team. Conflicting opinions and arguments is inevitable, but what matters is how you handle it. Know that your opinions are fallible, and express your views honestly and respectfully.
Honest conflict is always better than blindly working together in harmony.
Did you work with a manufacturer, how did you settle on the correct manufacturer? If not, what was the process of making it by hand?
We work with ISHOWTIENDA, a manufacturer that specializes in producing beauty products. Having tested our current product for several months, and received positive feedback from our consumers, we negotiated with our manufacturer to purchase 100 sets of 12 rounds and lowered the cost per unit.
How did you fund the project? What tips do you have for managing money and allocating it properly in order to create a profit?
After the initial ideation of our company we immediately began to look and prepare for seed funding opportunities. Through these competitions we were able to earn enough funding to officially launch our product. A tip we have for managing money is to write down everything, this will help ensure that you have control over your spending, and will help you in the long run as costs and profits grow.


Were there any challenges that you faced as a teen entrepreneur? Are there any advantages to being a teen entrepreneur?
Starting a company as a teen is an incredibly rewarding experience. Our team surveyed our peers, researched problems, proposed our own solutions, and pitched in front of experienced judges. This is an incredibly rare opportunity where we were able to do authentic work and tackle real-world problems that we care about, and most of all, we were able to share this work with the world. However, there are many barriers that come with starting a business as a teen, especially the lack of seed capital to start your own venture. It can be extremely difficult for teens with limited experience and connections in the business world to accumulate enough seed funding to successfully launch a business, but it can be done with persistence and efficient financing. Credibility is also a huge issue. Business is about trust, and teens may seem incompetent or less credible due to being less experienced. They might find themselves having to prove themselves to leverage the trust of others. While being a young entrepreneur certainly has challenges, those challenges can be turned into strengths when approached in the right way.
Starting a business as a teen is a great opportunity to improve communication skills and learn how to handle failure and not letting it hold you back!

Each obstacle you face during your venture will help you develop critical thinking skills

which will be translated into everyday life.
How has COVID-19 affected your business or workflow? What do you think the future looks like for entrepreneurship and business?
The COVID-19 pandemic has been a major roadblock in our operations and has slowed our business ventures and enterprise with our manufacturer. However, we were able to overcome these setbacks and finally launch our product by keeping in close communication with our manufacturer. The COVD-19 situation is rewriting business strategies and operations management. We think that this crisis is an opportunity for businesses to further develop or change the company culture towards trust, engagement, empowerment, and more delegation. People will come out of it with more self-confidence and willingness to take responsibility.
What advice would you give to other teenagers who are thinking about starting their own business or organization?
One of the key factors to consider when starting a business or organization is that you must be passionate about the project at hand. Passion is what drives you forward, starting a business takes immense amounts of time and effort and if you're not passionate about what you're doing, it will not be successful.
What does the future look like for Meiyu?
Moving forward, our mission is to extend the impact of Meiyu, and inspire a more sustainable future. Our biggest goal would be to work with department stores like Target/ Sephora. We plan on continuing our startup until the end of highschool and beyond
What are your passions and hobbies outside of running your business?
Allison: Art is my biggest passion, I enjoy both digital and traditional art and have been drawing since I was very young.
Zige: Other than Figure skating, I am also passionate about climate justice and doing my part during the current climate crisis.
Junha: Getting rich and being the biggest philanthropist ever
Arya: kindness uwu
Learn More! Get in touch!